hIOTron IoT Platform end-to-end Architecture

hIOTron IoT Platform Introduction
Bring your business together in new and insightful ways with the Internet of Things, from increasing process efficiencies to delivering better customer experiences to generating new revenue streams.
hIOTron IoT Platform is not merely a system that allows you to manage connected assets. Our engineers have carefully chosen the state-of-the-art technologies to build the most advanced and high-performing IoT platform that helps you connect things quickly, build a data-driven business, generate new insights, and drive actions. hIOTron IoT Platform as a Service (PaaS) that facilitates device communication and management, data storage, and app creation, while adhering to robust security protocols.
hIOTron IoT Platform Core Features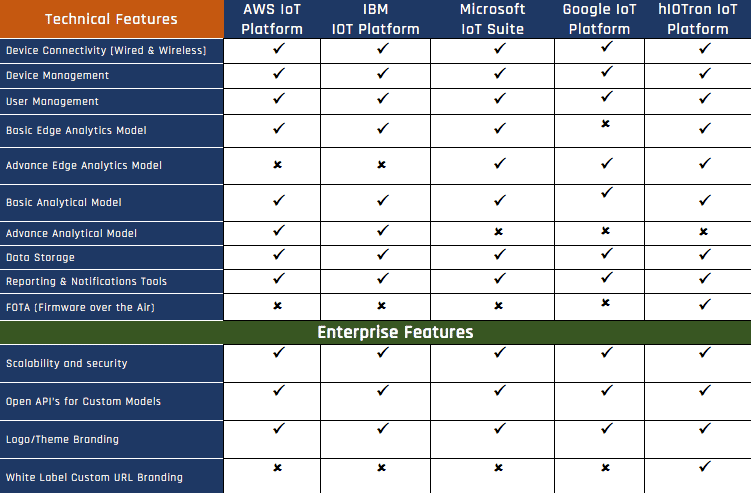 hIOTron IoT Platform Pricing Model
hIOTron IoT Platform pricing doesn't restrict for number of Devices connections, Messages, Messages size, Messages Interval, Number of Rules, Events, Edge analytics model and other IoT services. it is purely based on cloud hosting charges with some basic Monthly/Yearly subscription cost.